Hydraulic Systems with History
We don't need to be the biggest, we want to be the best!
Schoenrock Hydraulik Marine Systems GmbH is a company in the small firm sector with about 30 highly motivated, enthusiastic and responsible employees. We are determined by a flat command structure. We communicate very clearly with each other, wich allows us to reach decisions very fast.
We always strive to let our customers enjoy latest state-of-the-art technology as well as provide the best possible service. The company is totally fit to offer and supply custom-made solutions. Further training of our staff and realization of technical improvements guarantees the expansion of our competences.
With a view to be successful in doing this, the company maintains well equipped production facilities in order to safeguard a good quality, and we take pride in having highly skilled and motivated staff at your disposal, for whom "around-the-clock" service still means what it means.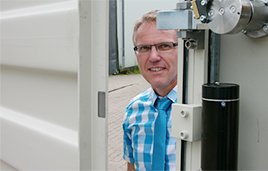 SCHOENROCK Hydraulik Marine Systems GmbH
| | |
| --- | --- |
| | 2018 - Move |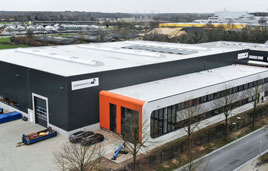 In early November 2018 Schoenrock Hydraulik Marine GmbH moved into its company new building, located at Businesspark Tornesch/Schleswig-Holstein.
On a total area of 8000 square meters there are 3800 square meters of production facilities available as well as office space of 750 square meters.
| | |
| --- | --- |
| | 2003 - complete reorganization |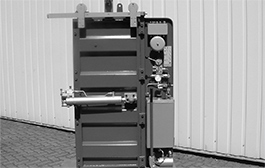 After a complete reorganization in 2002, a new company was founded under the name of SCHOENROCK Hydraulik Marine Systems GmbH.
| | |
| --- | --- |
| | 1990 - specialized supplier |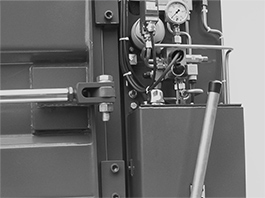 SCHOENROCK developed itself into a specialized supplier of hydraulically operated watertight sliding (bulkhead) doors, bow and stern ramps, movable as well as fixed car decks, side shell doors and other type of cargo access equipment.
| | |
| --- | --- |
| | 1970 - new challenges |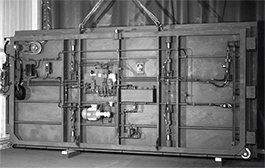 As time went by, the ongoing market as well as technical developments formed of course new challenges for the company.
| | |
| --- | --- |
| | 1955 - Soon after the foundation ... |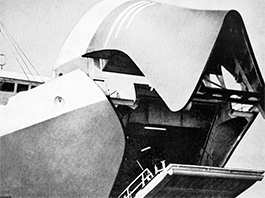 Soon after the foundation of the company he began to build hydraulic operating devices for engine room skylights, as well as spindle davits to lower lifeboats, all designed for the maritime industry and fabricated in his own workshop.
| | |
| --- | --- |
| | Early 50s - Formation |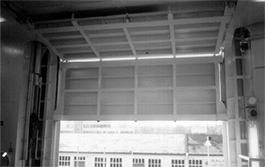 Beginning of the fifties, an engineer by the name of Johann Schoenrock started his own steel construction shop in Hamburg, Joh. Schoenrock oHG.